Financial Institutions & Banks
Address:
204 South Broadway
Red Oak, Iowa 51566
Business Description:
We're a locally owned and operated agency that delivers insurance and risk management solutions in Southwest Iowa. We've served individuals, families, and businesses for more than 30 years by delivering the finest products and services and by contributing to the communities in which our clients live and work. We provide a wide range of personal and commercial programs including home, auto, and life, and general business and farm. These programs are essential given the tumultuous and fairly unpredictable climate changes in our area, especially for farms and agribusinesses. Our agents are local and even have experience working in and around farms, which allows us to provide the best insurance solutions.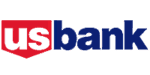 Address:
323 East Reed Street
Red Oak, Iowa 51566
Business Description:
Business and personal financial services including checking, savings, money markets, HAS's, CD's, investment services, home equity loans, mortgages, leasing, auto/RV/motorcycle loans, payment services, commercial and Ag loans. Some banks say they give great service, US Bank guarantees.
Covid-19 Information:
Lobby – Available by appointment
Drive Up – Monday – Thursday 9am -4pm, Friday – 9am -5pm, Saturday – Closed, Sunday – Closed